Return to the ERAtech Library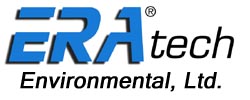 Ruthdene
1 Station Road
Four Ashes
Wolverhampton WV10 7DG
Tel: (44) 1902 794 658
Fax: (44) 1902 794 614
E-mail: rkohnen@eratech.com
FRESH THINKING
The world needs to continue its progress in its ongoing fight against pollution.
At no time in history has the world faced environmental and business concerns of today's magnitude. The preservation of irreplaceable fossil fuels, an overwhelming volume of industrial waste and health, and safety concerns are in the forefront of ecological issues. Global warming is back on the agenda of most countries and the peril to the planet of greenhouse gases such as carbon dioxide is has been tackled at a conference of world leaders in Kyoto, Japan in December 1997.
Cost competitiveness and profitability due to international competition are concerns for the business side.
It is precisely those business and ecological issues that ERAtech addresses with its proven waste-derived fuels (WDF) technology.
What is the solution?

Innovative ideas and new technologies are continually needed to manage special wastes in an environmentally sound and cost-effective manner. National waste management plans are able to forego the need to further invest in costly, and controversial waste incinerators, because of the capability of burning recycled fuels made from organic wastes in cement kilns. Properly implemented recycled fuels technology will yield the following benefits:
energy & material recovery from combustible wastes with a high energy value;
reduction in cement production costs;
environmentally sound destruction of special wastes;
conservation of fossil fuels; and
contribution to a reduction in carbon dioxide emissions.
Cement kiln resource recovery is widely regarded as one of the most cost-effective and viable waste treatment technologies available and represents the Best Practical Environmental Option for waste today. Because the cement manufacturing business is not only energy intensive but also combines a high temperature with lengthy gas retention times and high turbulence, it is an ideal consumer of waste derived fuels.
What is waste-derived fuels technology?
A waste-derived fuel is a blend of varying waste streams that are proportionally mixed to meet the fuel requirements for particular cement works. Liquid and solid compounds with the proper heat content may be blended.
Before any waste is accepted, a representative sample is collected and analyzed for suitability to the fuel-blending program. Waste accepted for resource recovery disposal is blended at a dedicated facility and converted to a fuel that meets strict specifications.
The cement kiln, when properly operated, has dramatically higher temperatures and longer retention times than a typical hazardous waste incinerator. Consequently, the destruction and removal efficiency exceeds 99.99 percent.
Virtually all organics in the process are consumed in the manufacturing operation. The remaining inorganics become part of the clinker or the kiln dust. Facilities with air pollution control equipment are not impacted by the use of waste-derived fuels. In fact, with the use of WDF, less sulfur is contained in the fuel source and there is typically a reduction in SOx and NOx emissions.
Is it safe?
The safety of the operation, the environment and the quality of the cement are never compromised. Environmental responsibility and employee safety are dual cornerstones in ERAtech's work. Since waste producers are held responsible for the proper storage, handling and disposal of their waste; it is essential that relevant safety issues and precautions be primary in every cement kiln resource recovery operation.
What wastes can be handled?
Liquids are the easiest wastes to handle. They can be received in a tank truck, analyzed, blended and injected into a kiln.
Waste solids such as plastics, papers or rice hulls are pneumatically injected, introduced with the kiln feed, through a double-gate airlock or through the side of a long kiln by use of a charging gate arrangement.
Tire derived fuels can use whole tires as a kiln fuel. Our unique process automatically scans and rejects tires that do not meet specifications, and it requires a minimum of labor to operate.
Refinery solids and semi-solid generated by refinery wastewater treatment plants or by lagoon remediation can be refluidized and introduced into a kiln for recovery of the waste's energy content and mineral value.
What basic steps are needed to establish a waste derived fuel program?
The expertise and experience necessary to successfully establish and operate a waste derived fuel program are multileveled. All of the following areas are extremely important:
Initial market evaluation
Initial kiln evaluation
Appropriate WDF specifications
Permit writing and submission
Quality control procedures
Laboratory operation and procedures
Design and operation of fuels blending facilities
Test burn procedures, monitoring and evaluation
Safety training and procedures
Design of fuel delivery systems
Regulatory compliance
Community relations
Conclusion
These are exciting times for the cement industry. Today cement companies have the opportunity to implement these technologies, and safely handle a variety of waste materials for use as supplemental fuels.
The technologies have been proven world wide to be environmentally sound and, when properly managed, safe to the cement facility utilizing the WDF and the community surrounding these operations. The benefits of WDF include the reduction of global emissions of CO and CO2, conservation of fossil fuels, reduction in
energy costs for cement manufacturers, and the environmentally safe method for the treatment of many types of wastes.